Cocktails
Millions of people around the world, we stop to enjoy a hearty cream cocktails Beverly Hills Diner. Whipped and mixed by hand, they are prepared from the best products that meet US standards: vanilla ice cream of the highest quality, whole milk, high-quality ingredients and real whipped cream ...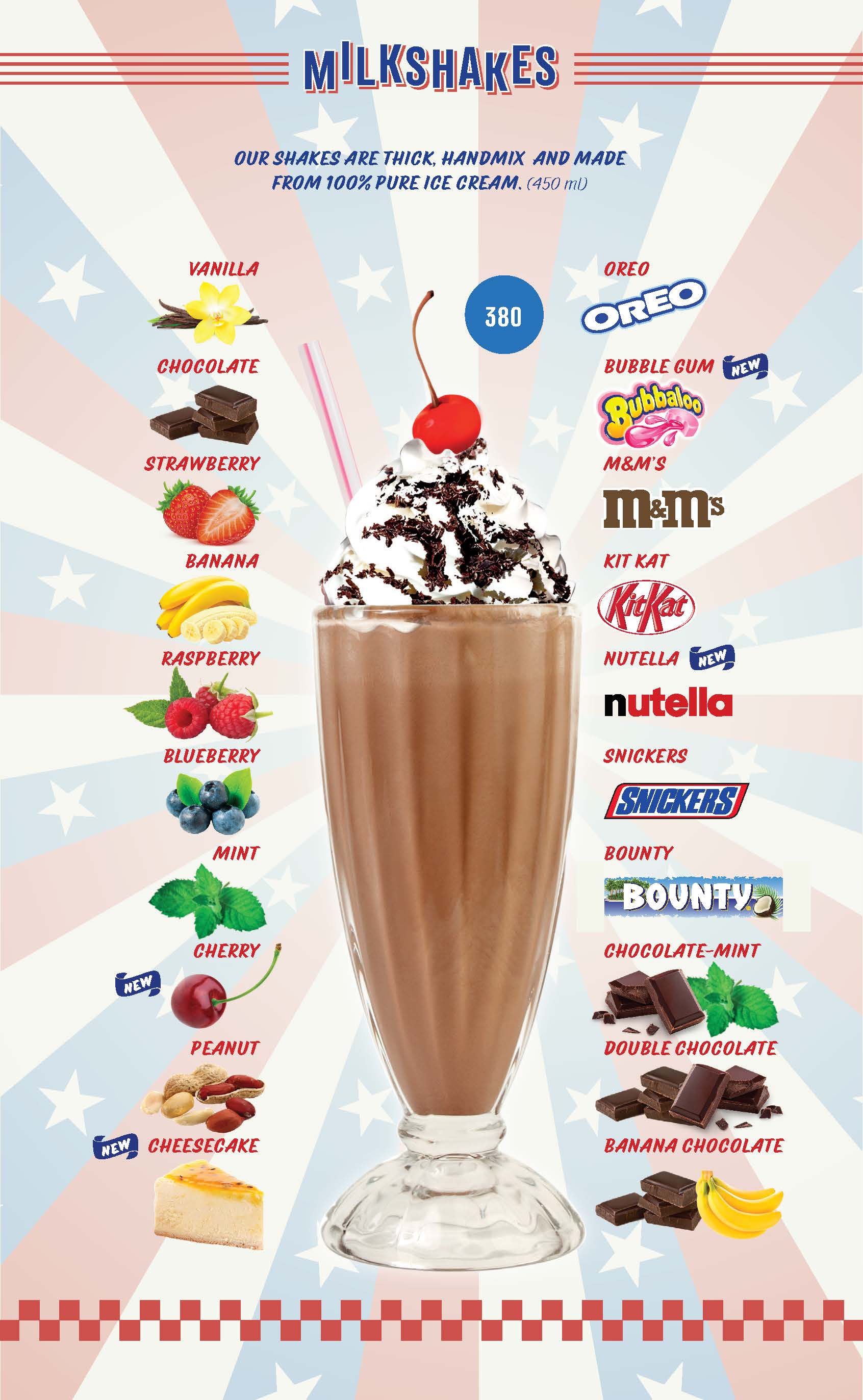 Snacks and shared meals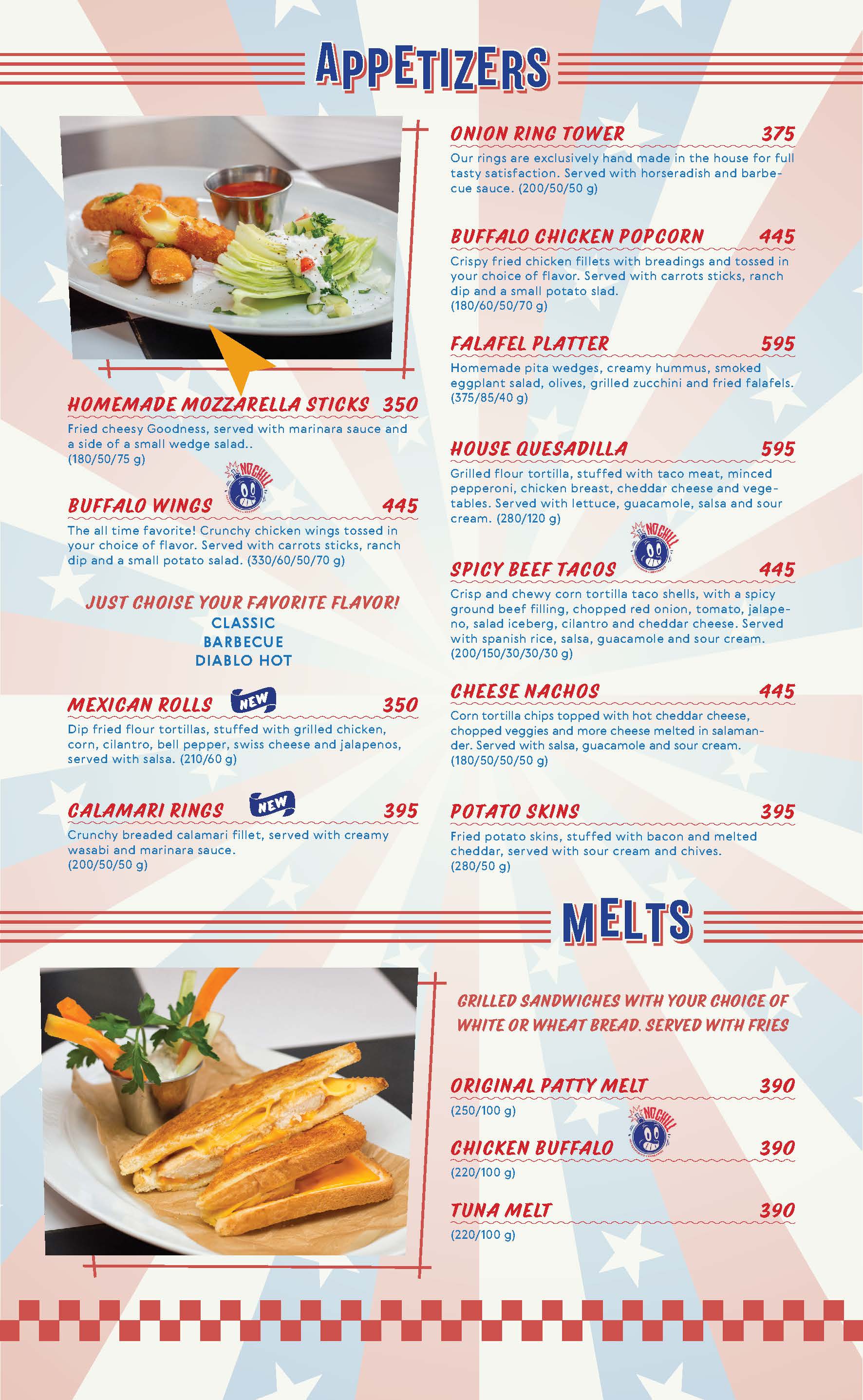 Soups and salads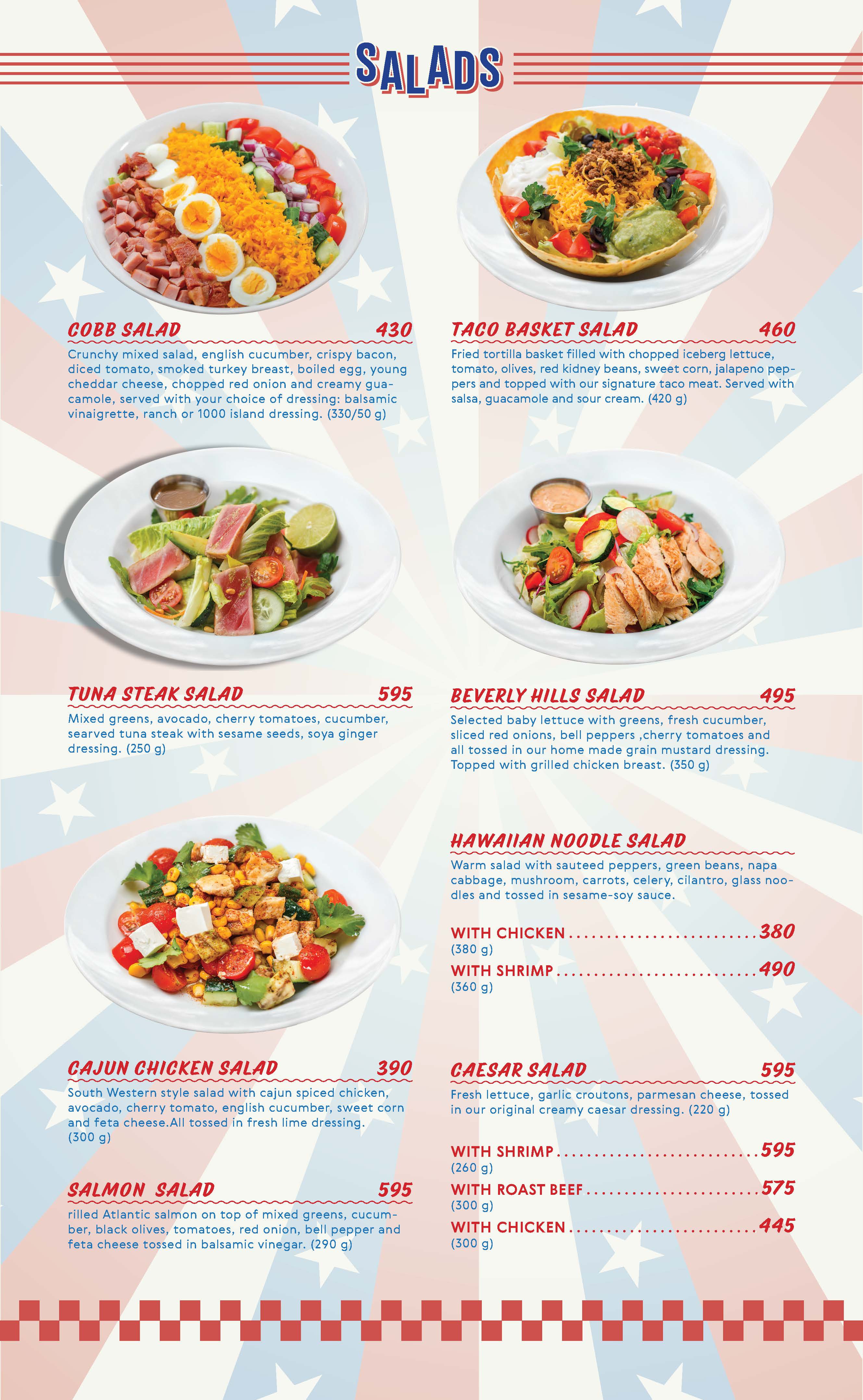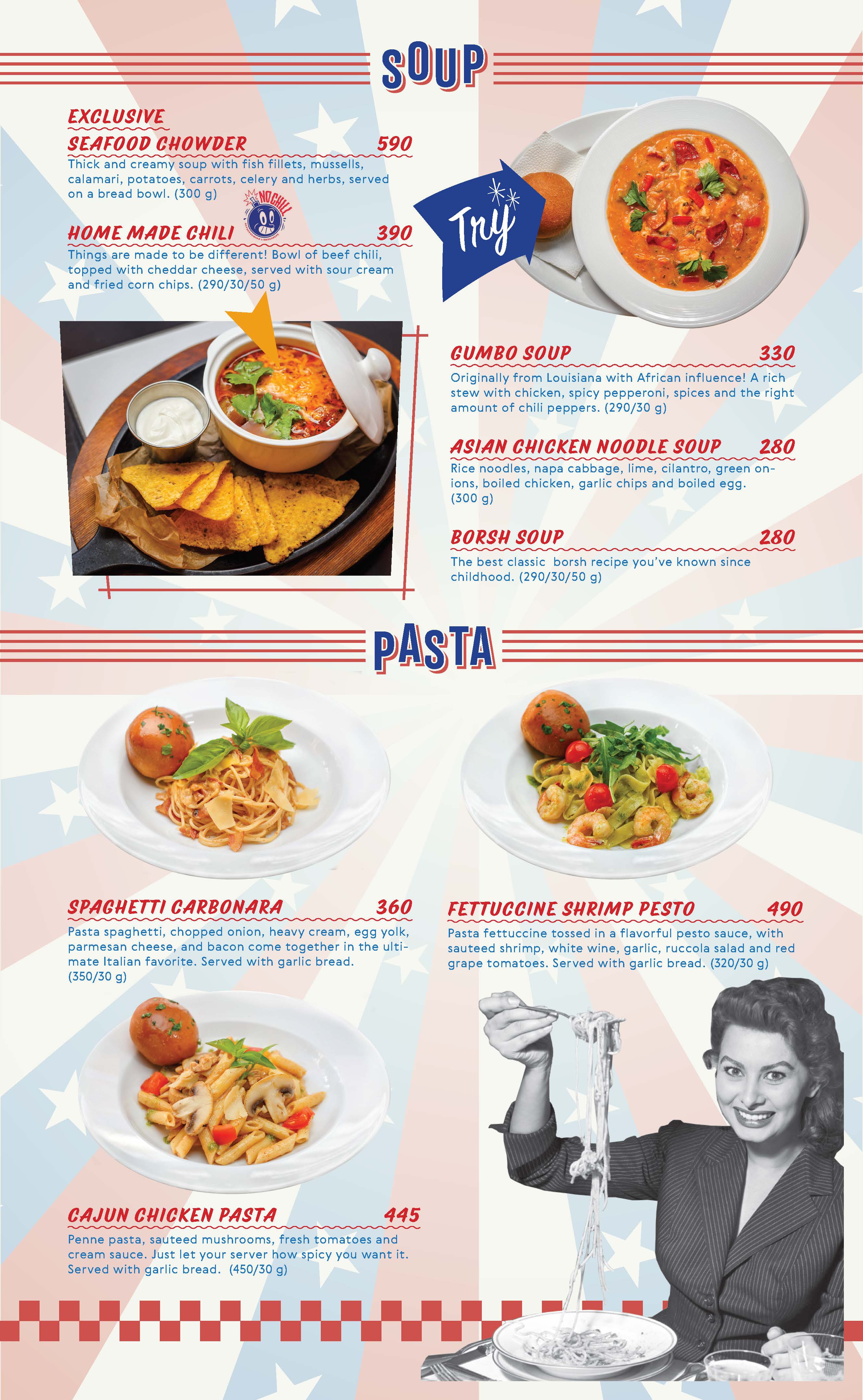 Hamburgers
Our famous 1/3 pound burgers in weight made from 100% fresh, non-frozen, all-natural beef, prepared and seasoned to order!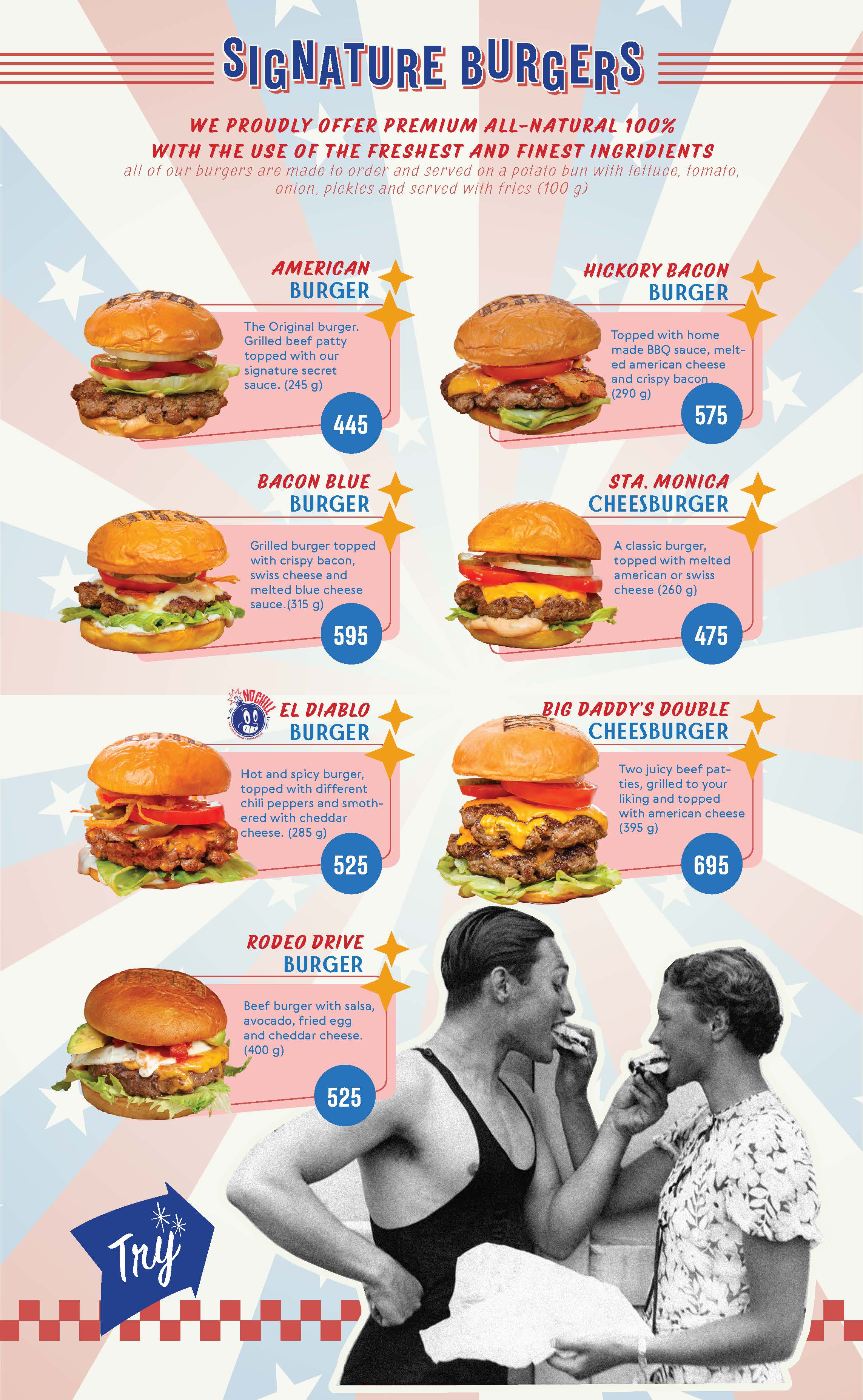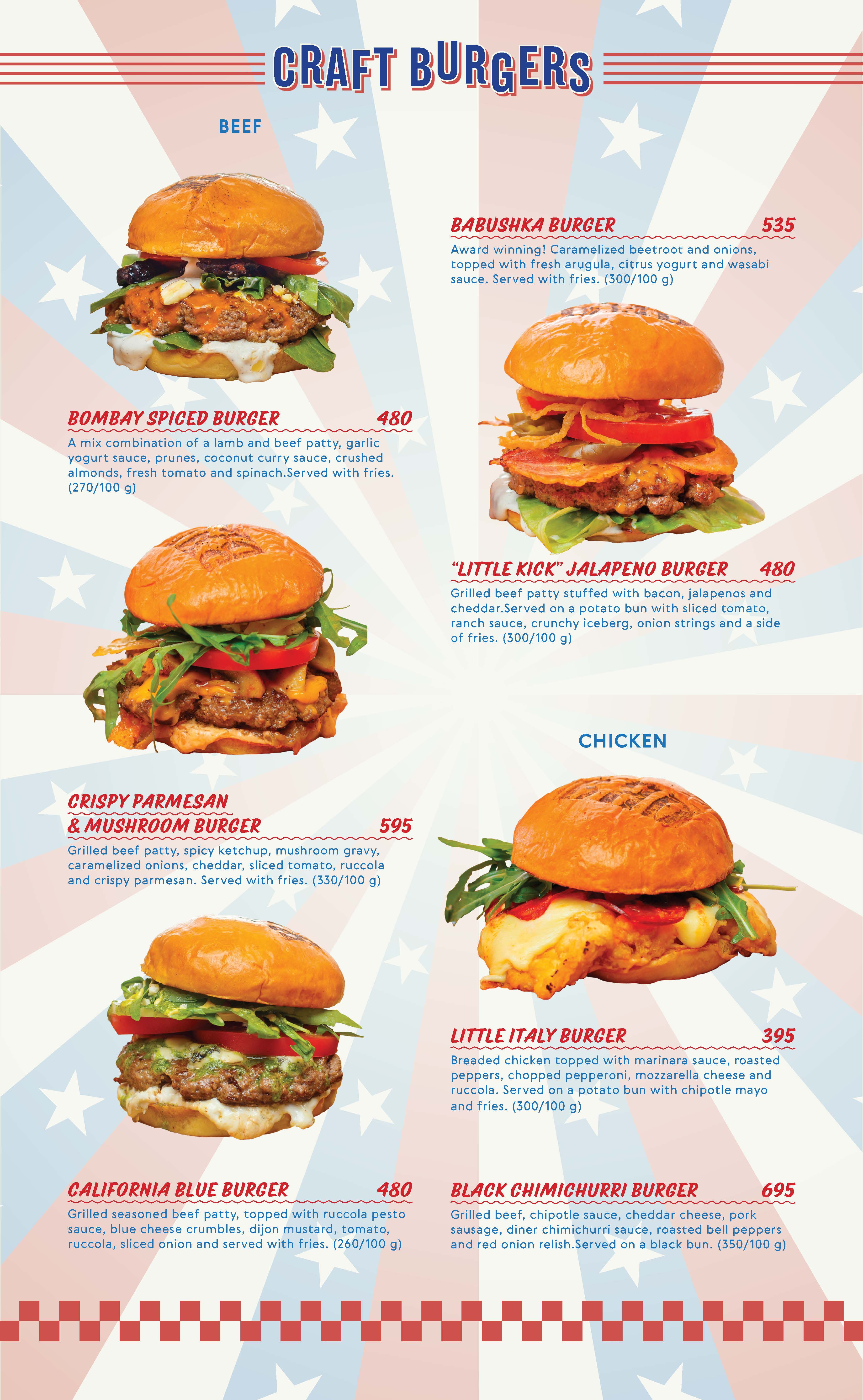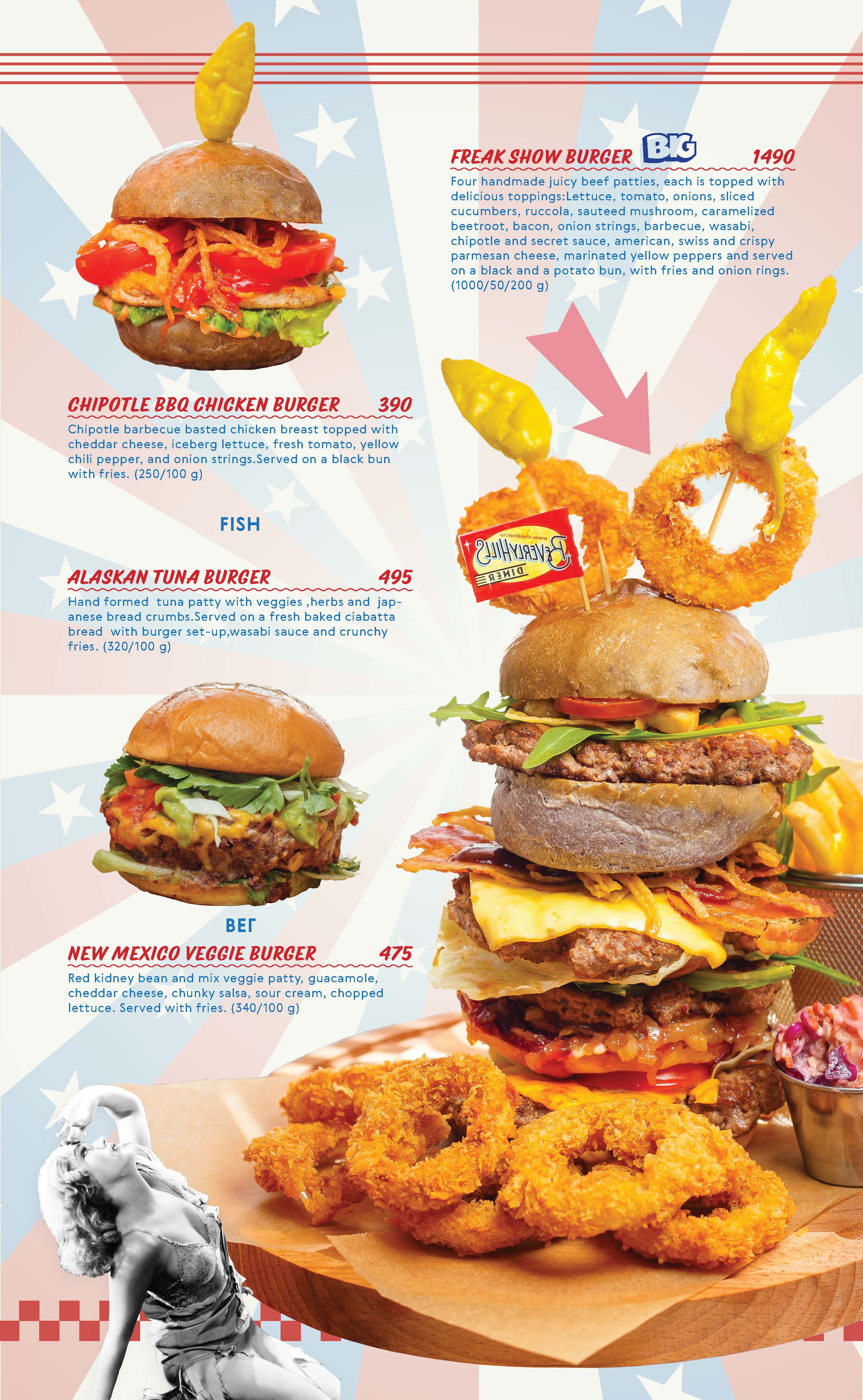 Breakfasts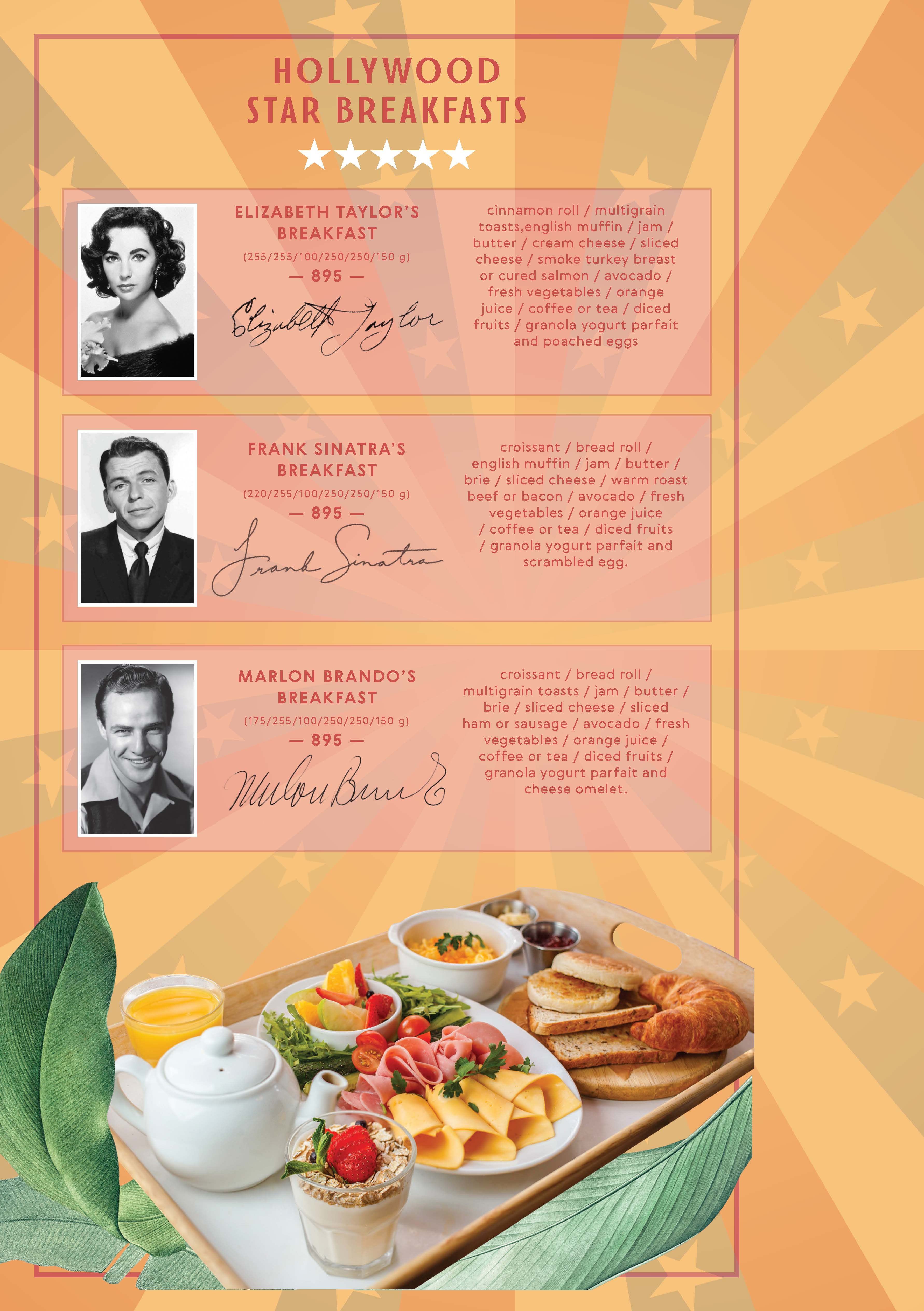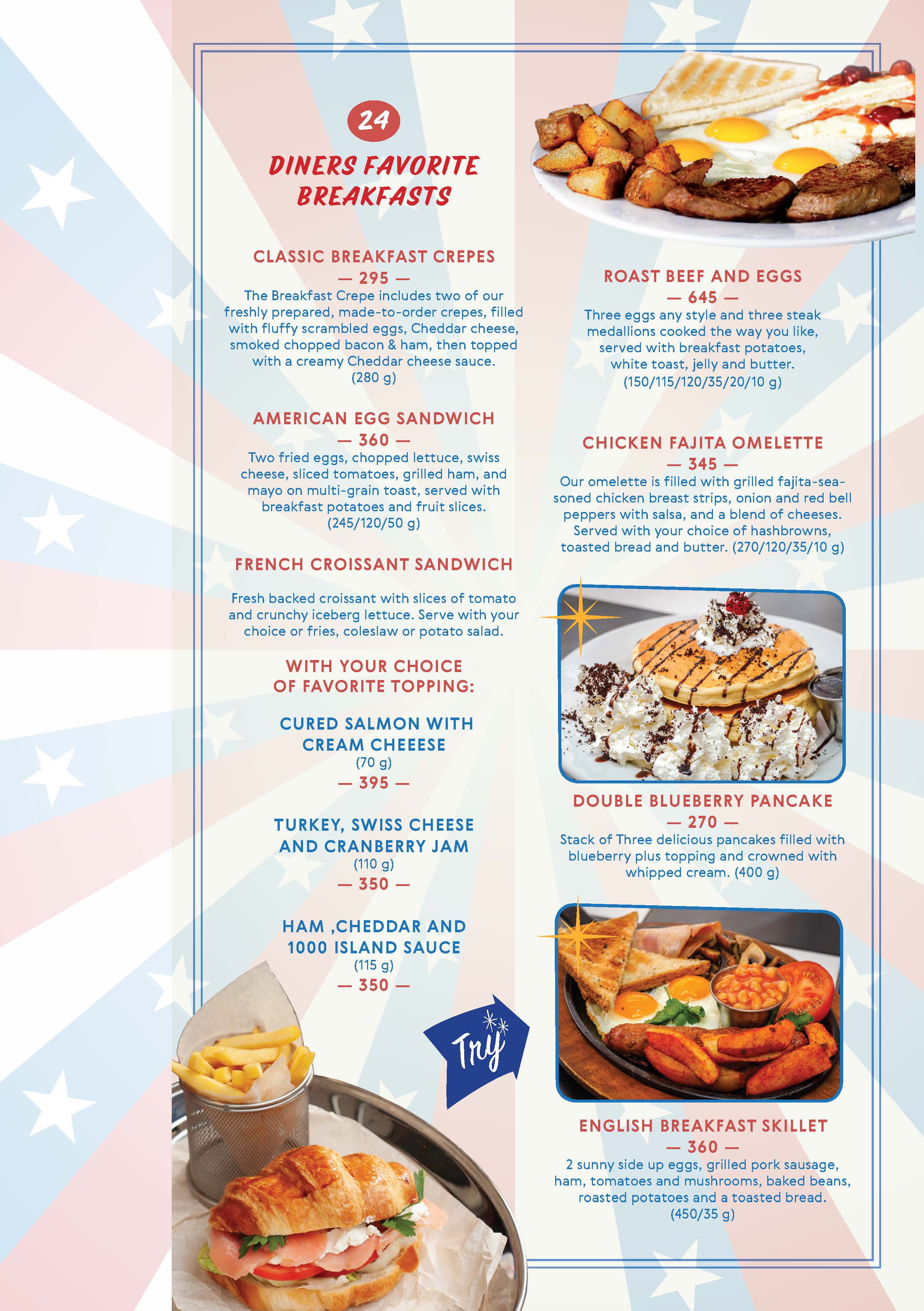 Beverages


Specialities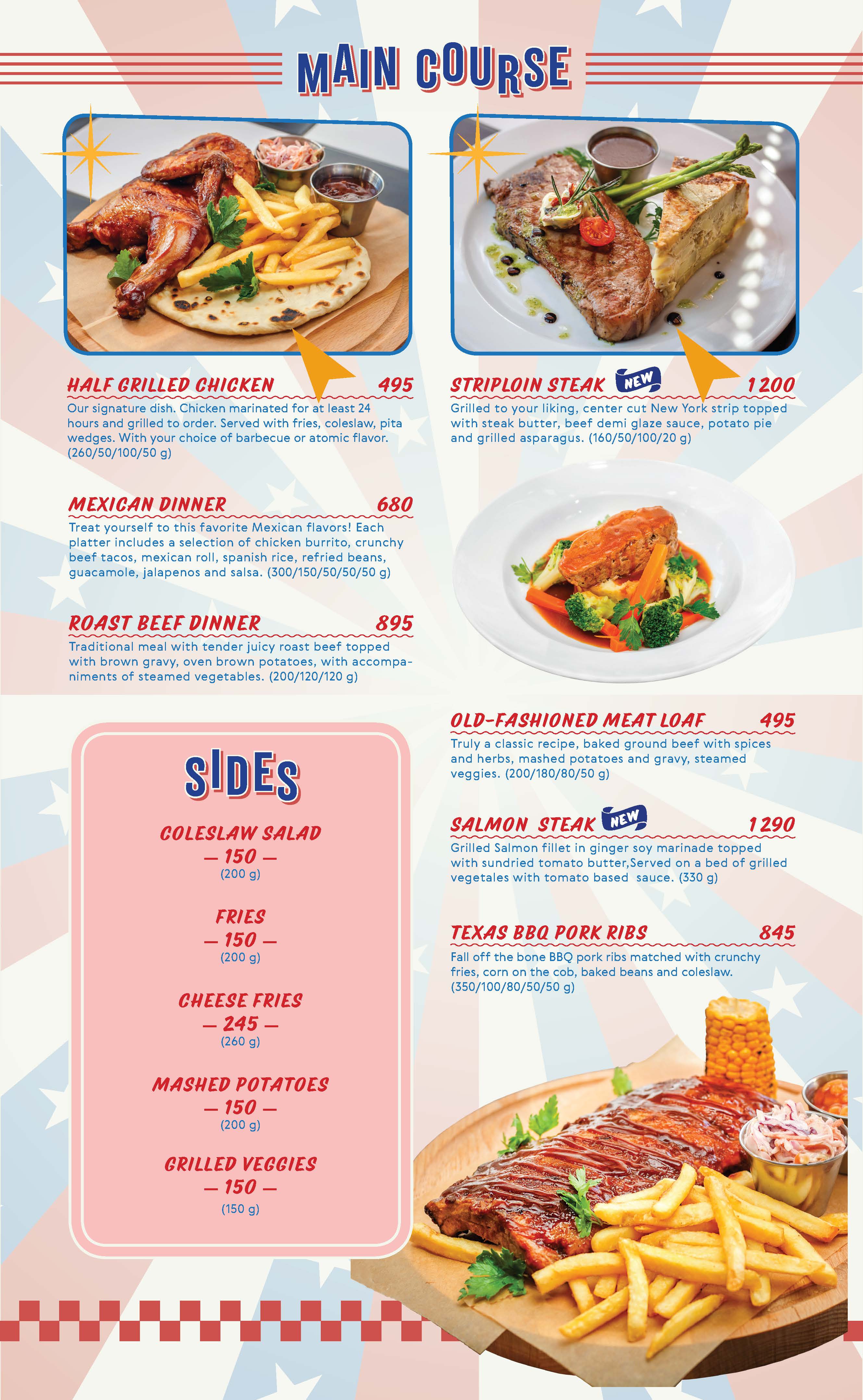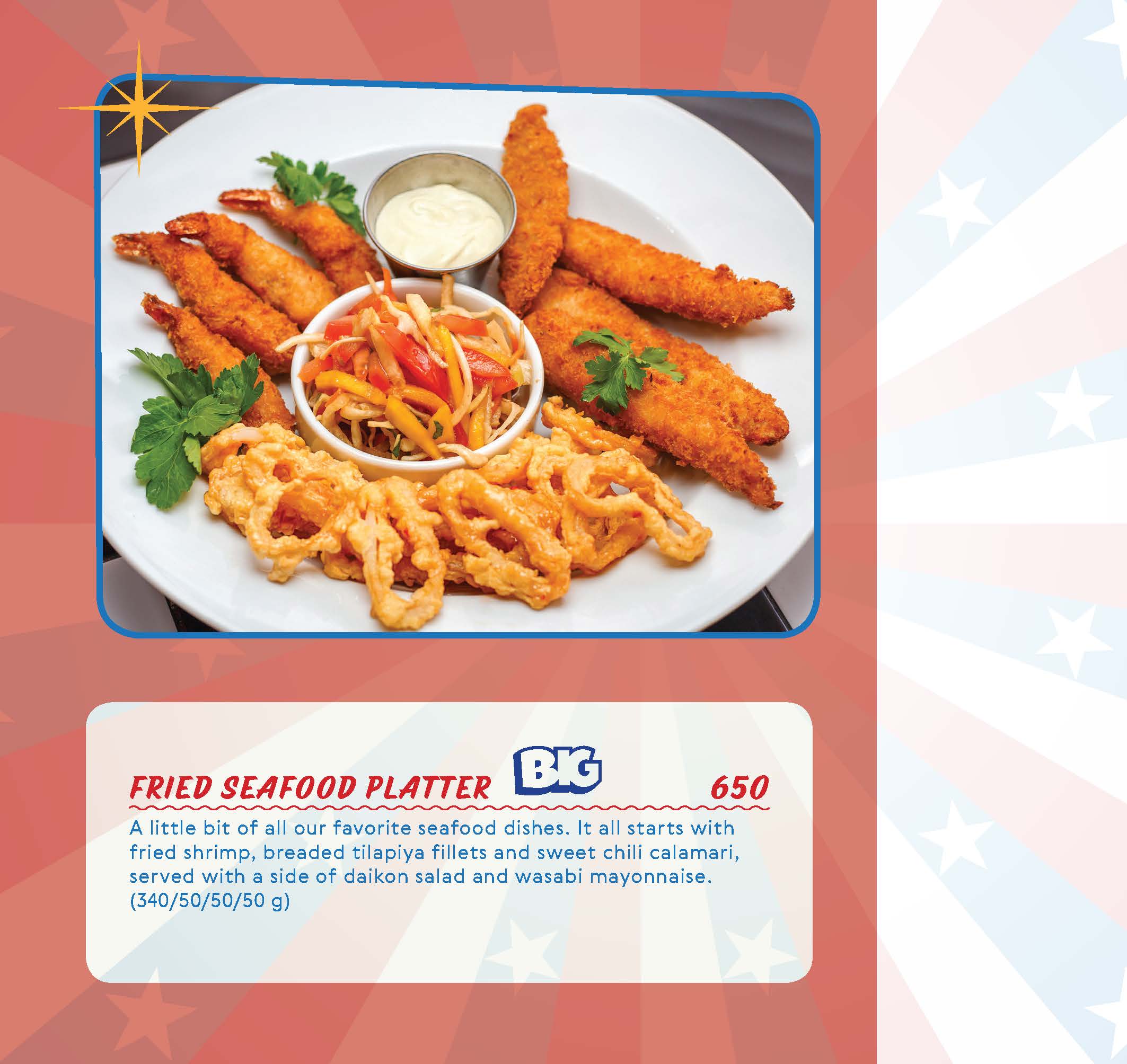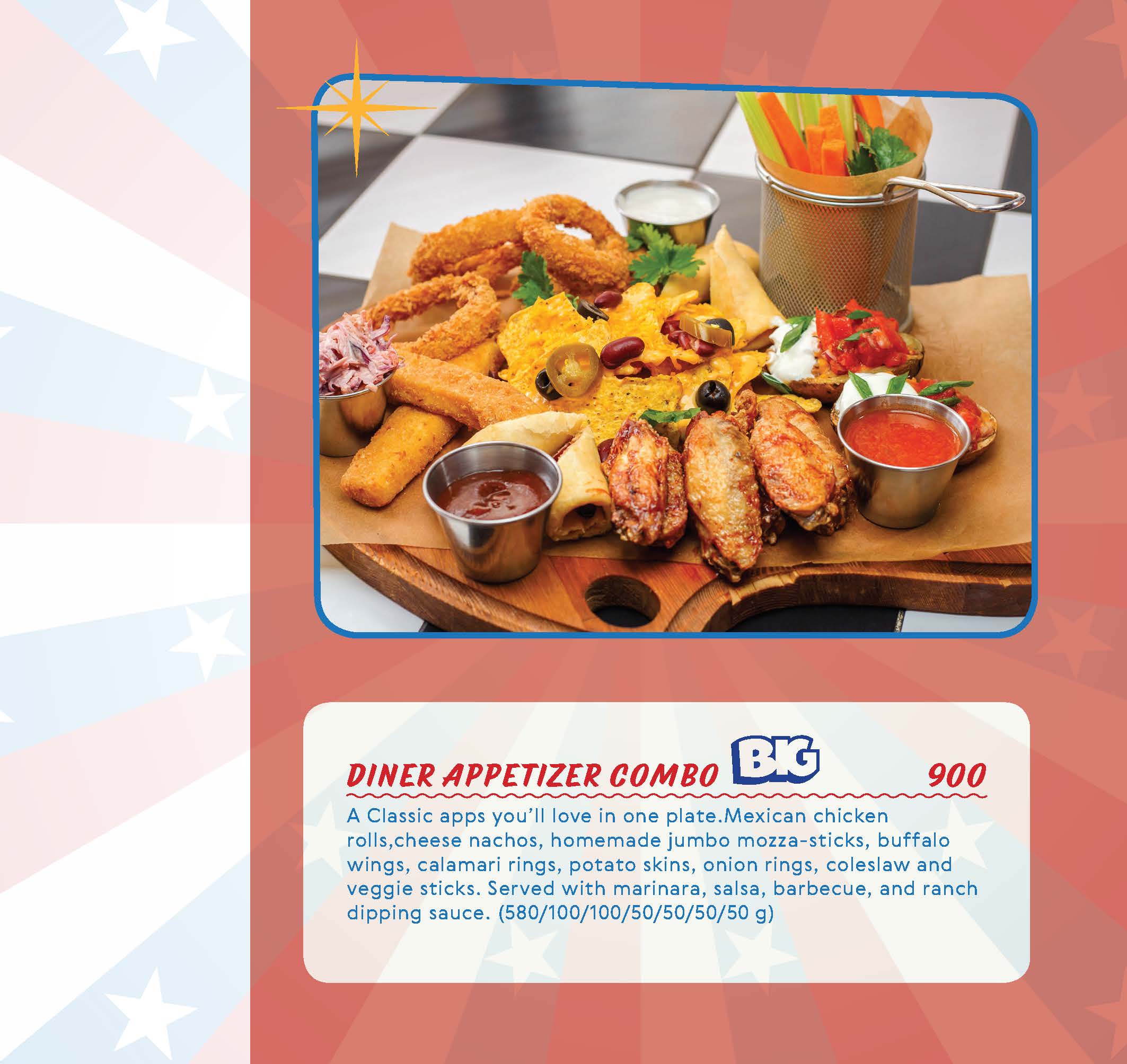 Chicken sandwiches and hot dogs
Some of our favorite American dishes.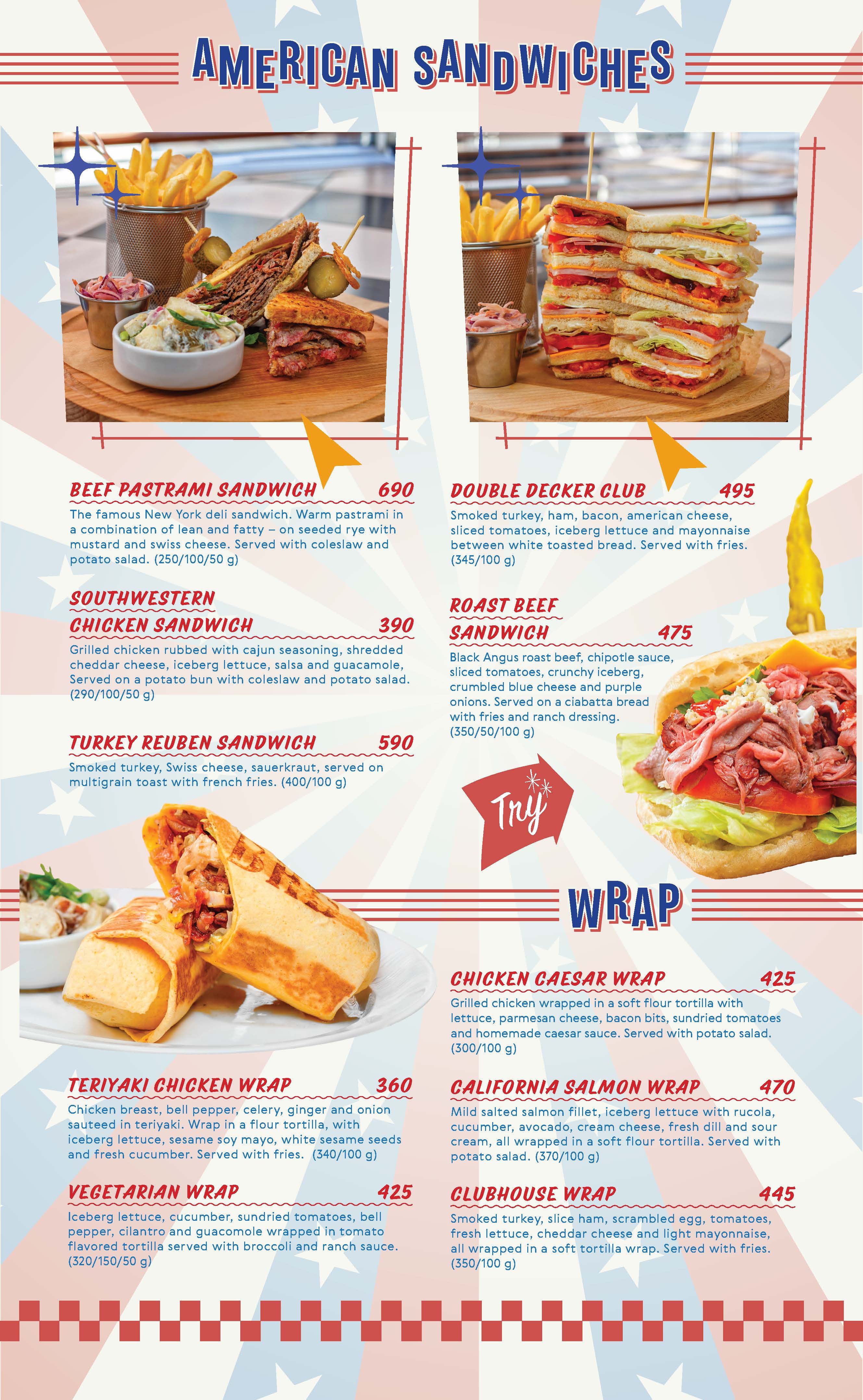 Children's menu
Each child is required to set includes children's portion of fries and a type of children's drinks. For an additional fee you can replace the children's portion of the original cocktail on child serving cocktails Deluxe.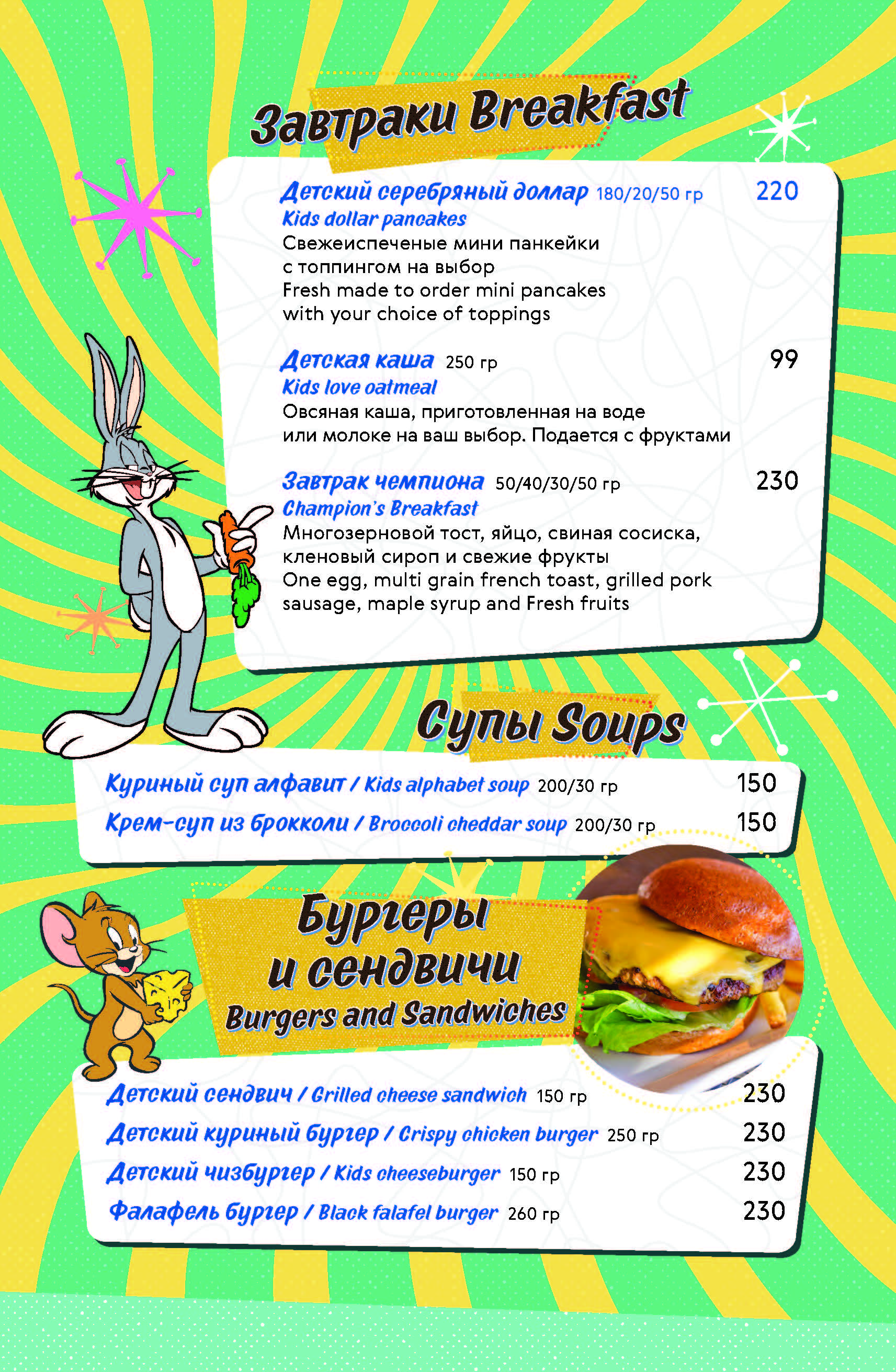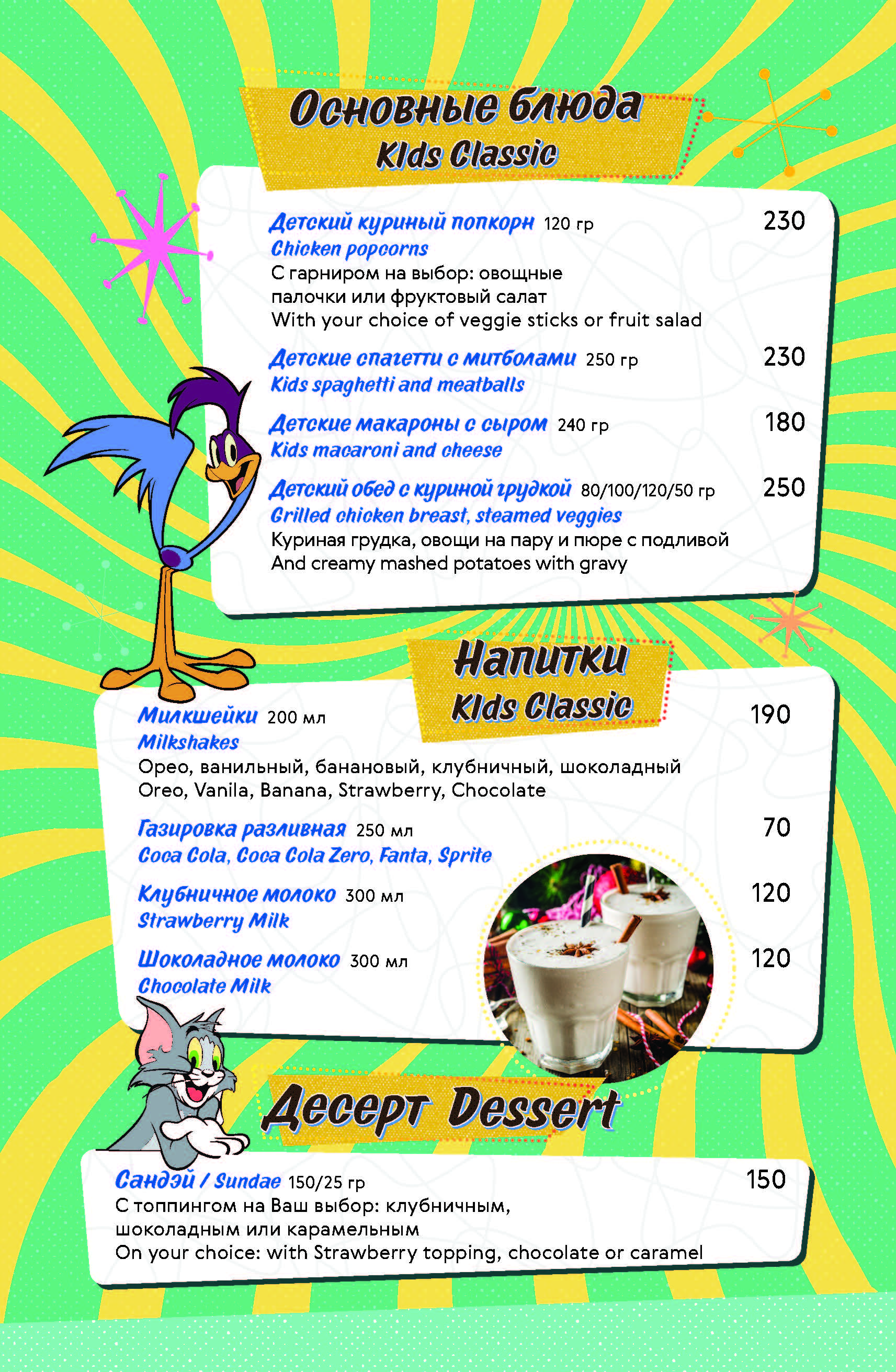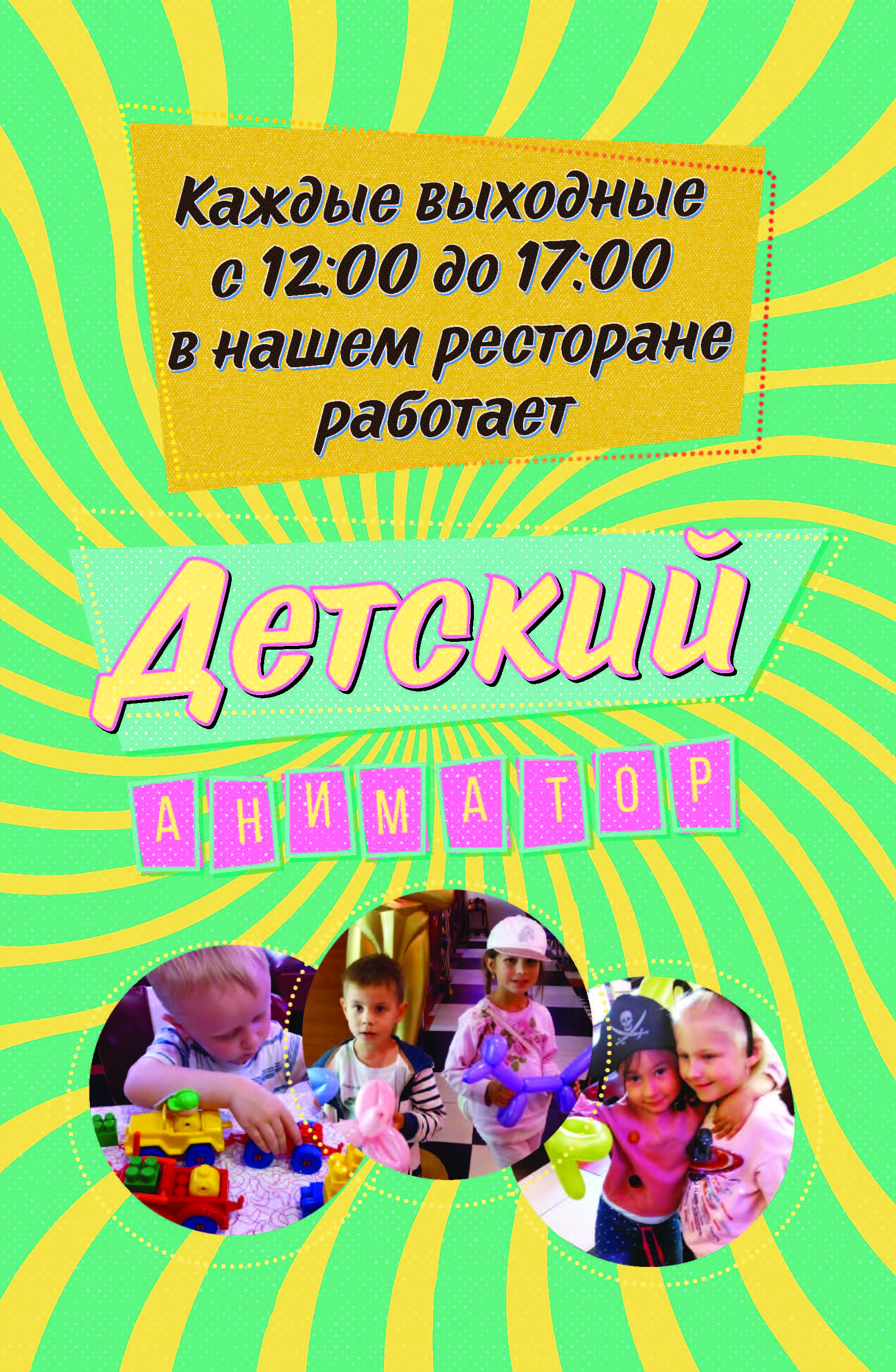 Dessert
Enjoy and share with us our desserts taste of American-style.

Summer menu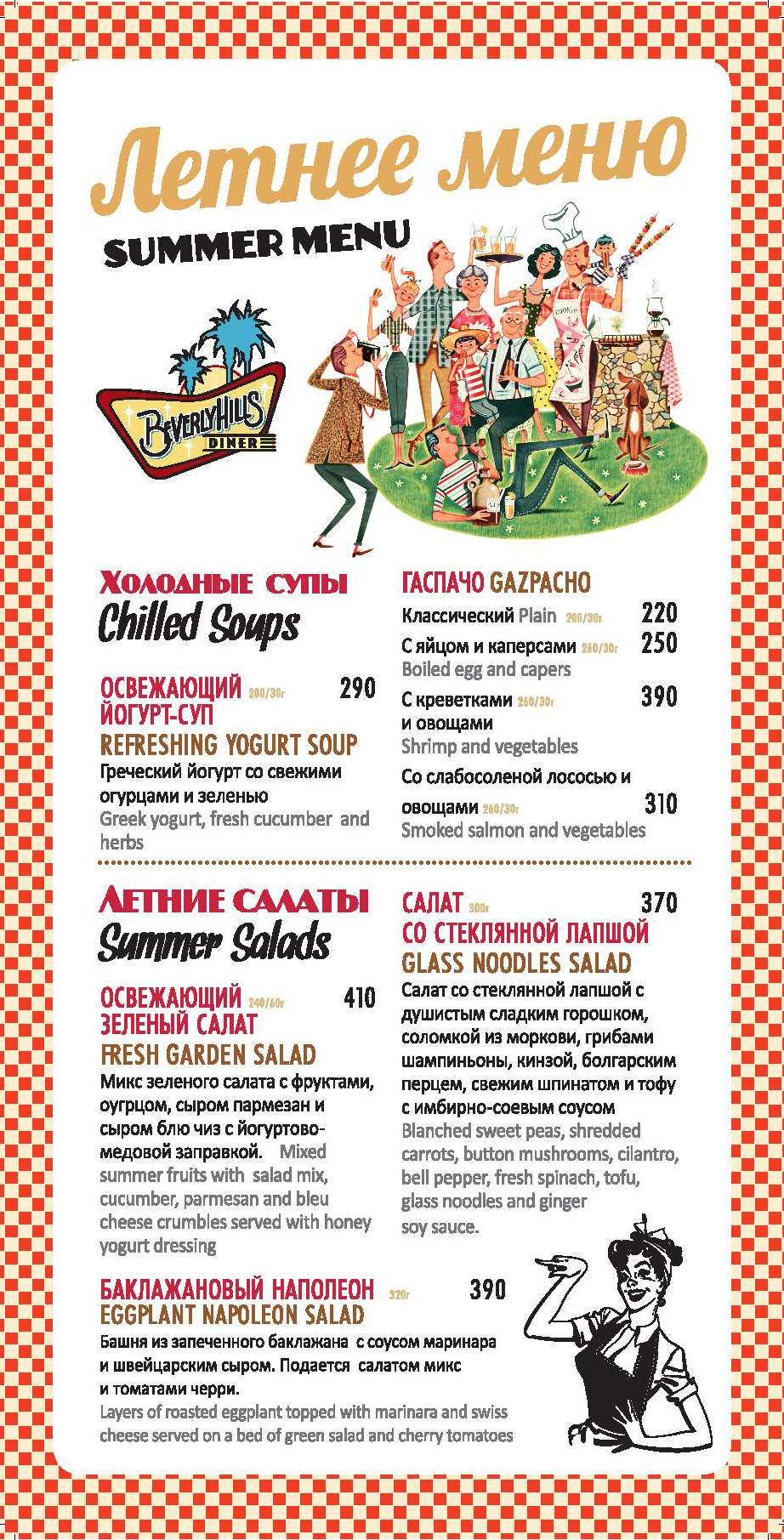 Lunches

Vegetarian food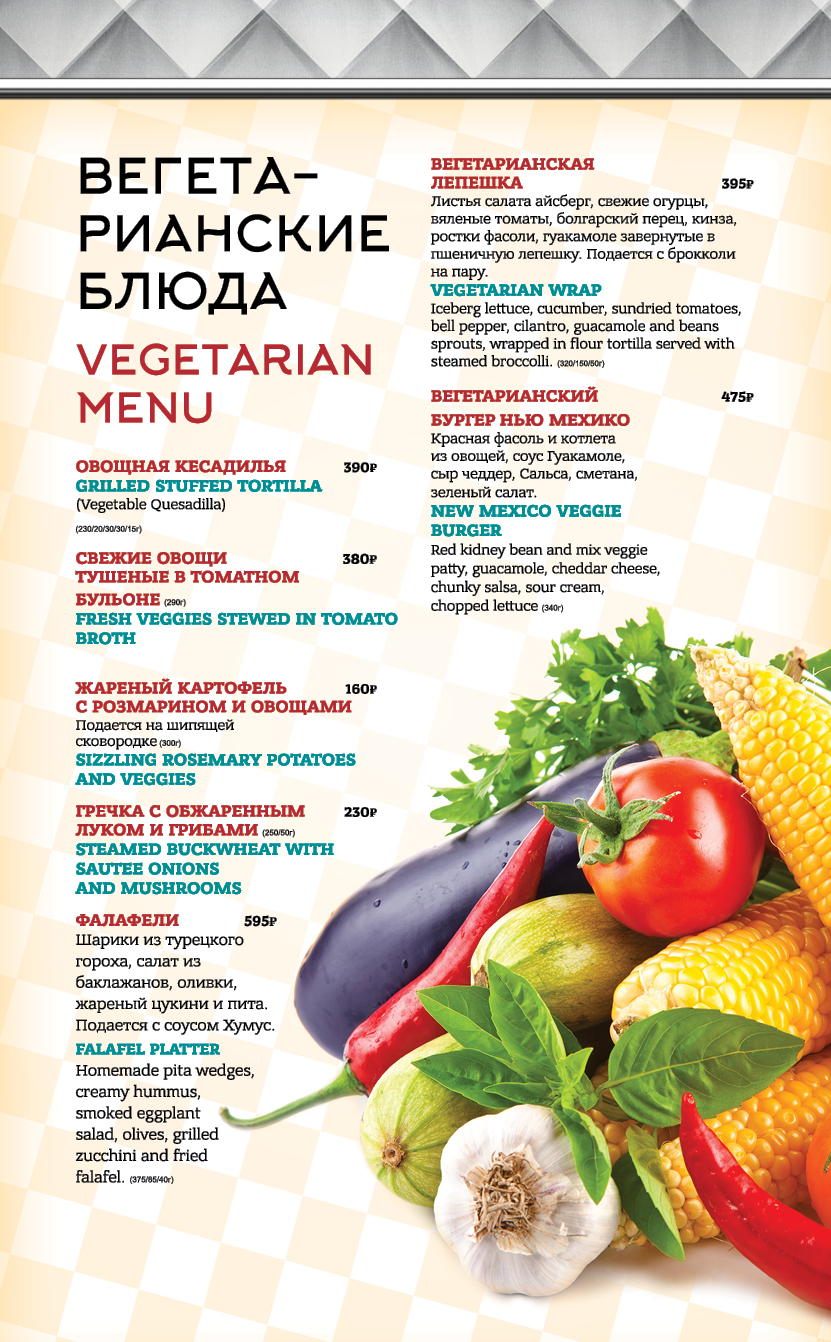 Vegetarian food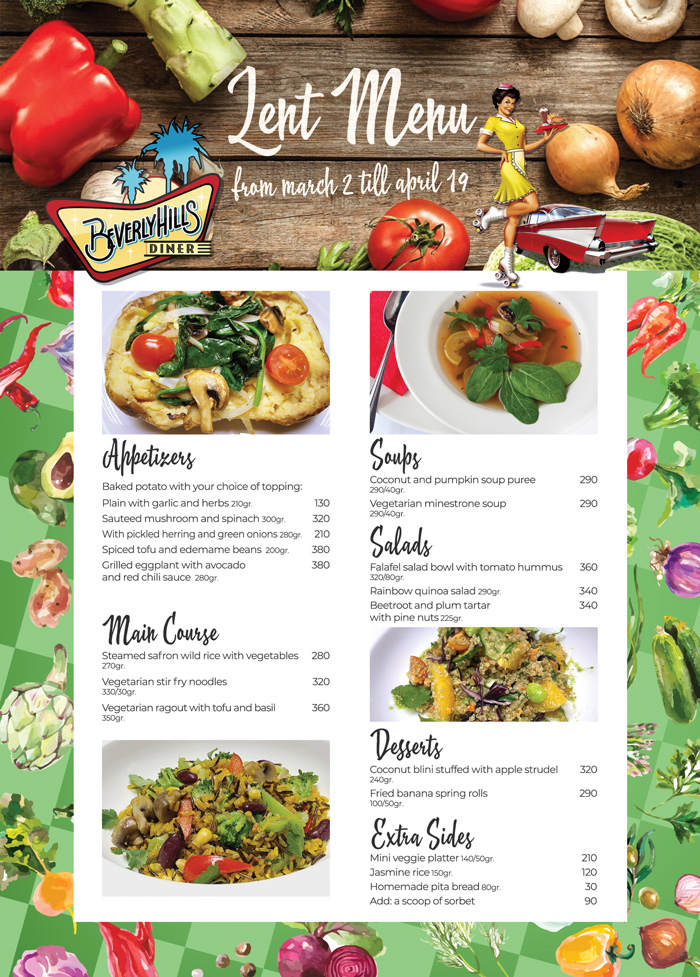 Vegetarian food